Photo courtesy Doug Yates
I don't usually get personal in this forum, but wanted to announce the passing of a Fairbanks icon Dave Lacey, who died of cancer Feb. 24, 2009 a day shy of his 64th birthday.

Dave has been in Fairbanks for a really long time, a gentle soul with a great conscience, considered himself a non-reformed hippie, was a great story-teller, has been involved in a number of community based efforts, hosted the Oldies Show, a radio show on KUAC as Dr. Dave.
I might have first met him at the Koponen sauna in the early days, but he wandering in and out of my life in various areas and times. I worked with him when I was at Tanana Chiefs Conference and he was working for one of the village corporations. Of late, he had been working hard to establish a community based food co-op against insurmountable odds.

With a strong voice to the end, he did his last radio show on KUAC just last Saturday.

Rep. David Guttenberg asks Dave's friends and associates to send him stories and anecdotes of Dave's life. He'll draw on these to create a legislative honorarium. Please share this request with others whose lives were touched by Dave. Share your remembrance of Dave's work, play and/or spiritual connection by sending it to:
rep.david.guttenberg@legis.state.ak.us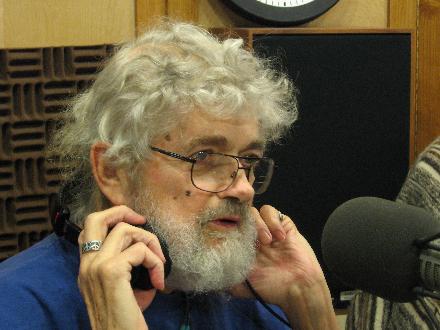 Here is a video of snippets from his last show Sat. Feb. 21, 2009.
[youtube=http://www.youtube.com/watch?v=JRADMFVPYxg&hl=en&fs=1]