Gary Newman – running for re-election in 2021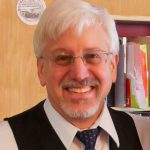 I am running for re-election to the GVEA Board of Directors in District 4. The district boundaries and map and shown below. While much has been accomplished in the 5 1/2 years I've served, the next few years will be critical in guiding the future course of providing
safe, reliable and affordable energy
to our members. GVEA recognizes that the money GVEA uses to operate is not ours – it's the members' money.
Keep up to date with GVEA issues by checking my Facebook page.
Members are also welcome to contact me directly for questions, concerns, or feedback. Gary Newman
1083 Esro Rd.
Fairbanks, AK 99712
907-488-2001
gvea@chena.org


---
District 4 is described as including downtown Fairbanks, north of Airport Way and east of Peger Rd up to the Chena River; the subdivisions of Island Homes, Hamilton Acres, Shannon Park and Birchwood Homes; all areas east of the Steese Hwy heading north out of Fairbanks and south of Goldstream Rd, including Chena Hot Springs Rd; also Secluded Acres Subdivision, located east of Ft. Wainwright and north of the Chena River.
GVEA District 4 Map Boundaries – Zoom in as needed